convergenz/solutions is a boutique new media brokerage and full-service technology and entertainment marketing communications consultancy based in Los Angeles, California.
Briland Modem Fund
An Out Island Community Development Foundation
NetworkBahamas.com, a part of the
CaribeNetwork Pan-Caribbean Business Community
CaribeNetwork.com
U.S. Office: 818 761 5688
Bahamas Office: 242 333 2882
www.briland.com
www.networkbahamas.com
www.caribenetwork.com
www.brilandmodemfund.com
Networking The Bahamas & Caribbean
E-mail: info@networkbahamas.com
Established in October 2001, the Eleuthera Economic Development Board incorporates members of the Harbour Island and Eleuthera shipping, farming, construction, information technology, new media, cultural, local government, tourism and business development community. Our outputs are hence very diverse and contribute to economic development across a broad spectrum. Many of them may be considered as providing the foundations for sustainable economic development on which higher growth rates may be built.
Two lovely island homes on five acres, available for location shoot or vacation rental in exclusive Harbour Island, Bahamas
THE BAHAMAS ALMANAC
From wildlife to nightlife, from island history to legends and lore, from fishing and farming to recipes and drinks, from pirates to politics, dozens of outstanding publications on the Bahamas and Caribbean are excerpted in this remarkable compendium compiled by the Bahamas' leading publisher and distributor of educational and non-fiction books. The contributions are combined with a perpetual weekly planner and multi-year calendar to produce a unique reference tool.

Suggested retail price is $19.95. Wholesale price is $13.95. Written and edited by Larry Smith and Neil Sealey with cover photos by Mike Toogood, the Bahama Almanac was conceived, designed and produced by Media Enterprises Ltd.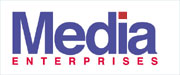 Bahamas Media